Sheath/Column Off-the-Shoulder Short/Mini tassel Homecoming Dress With Lace Sequins
#164872
Product Reviews
Write a review
Kristibrandt456
2019-09-11 06:26:30
I bought a size 2 in black for my daughter and it fits perfectly, it's a tad big in the waste but she has a small waist. I am impressed by the beadwork, it is very nice quality!
ROSSANA LOSACCO
2019-05-09 00:23:59
So beautiful!

MISS NORMANDIE
2019-05-05 02:44:26
Deuxième journée au @chateau_daudrieu ! L'établissement s'inscrit sincèrement dans mes meilleures adresses. Le cadre idyllique et l'accueil chaleureux sont propices à une totale évasion !

Spresaz
2019-04-30 03:06:30
Baila, baila, baila

Andriu
2018-12-28 18:13:43
Me paso por aquí muy rápido para desearos una MUY FELIZ NAVIDAD!!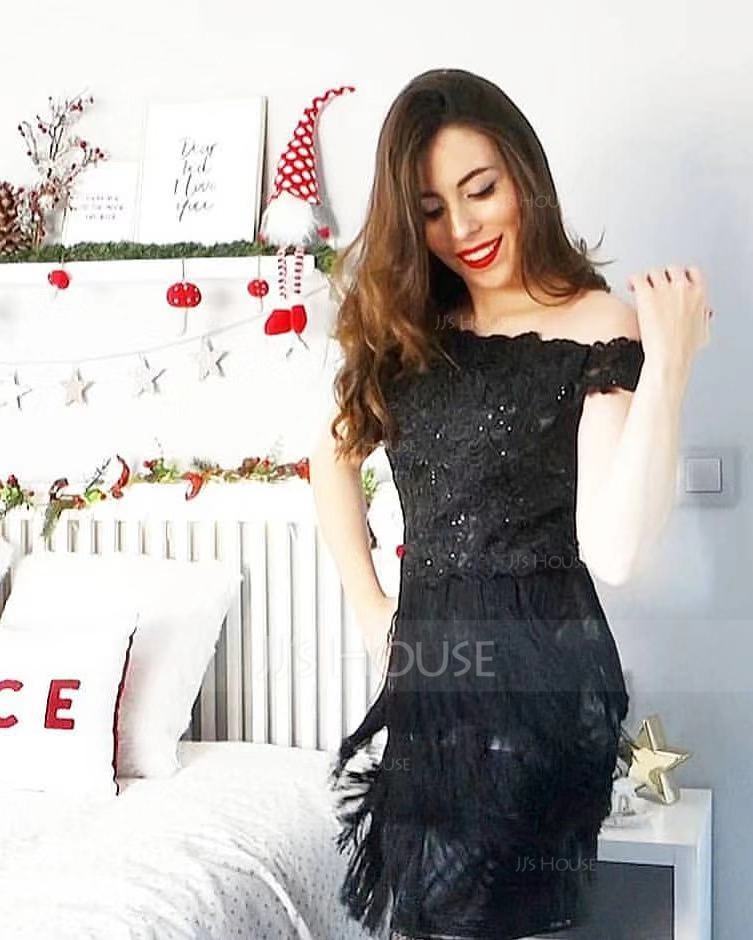 Andriu
2018-12-23 15:23:41
Un vestido maravilloso, muy bonito, fino y elegante...que además sienta fenomenal.
La calidad y forma del vestido es perfecta.

Jenell_dajdad
2018-08-31 00:32:52
I had been looking for such kind of dress for more than a month but could not find one. Then I heard of this site. I searched and fell in love with this dress immediately. Today I received it and was very happy with it.
GTEHBN
2018-08-28 01:06:32
I'm so glad I came across your company. The dress is amazing.
alex_23
2018-08-23 02:09:19
I absolutely loved this dress. The color is gorgeous and it is very comfortable. I highly recommend this dress.